By Pastor David M. Choi
Then Jesus came from Galilee to the Jordan to John [the Baptist], to be baptized by him. John would have prevented him, saying, "I need to be baptized by you, and do you come to me? But Jesus answered him, "Let it be so now, for thus it is fitting for us to fulfill all righteousness." Then he consented. And when Jesus was baptized, immediately he went up from the water, and behold, the heavens were opened to him, and he saw the Spirit of God descending like a dove and coming to rest on him; and behold, a voice from heaven said, "This is my beloved Son, with whom I am well pleased. -Matthew 3:13-17
This Easter we will be celebrating six baptisms. Indeed, for Christians, there is no better way of celebrating Jesus' resurrection victory over sin and death than by experiencing its redemptive action afresh through those who are being baptized. But whether as baptismal participant or baptismal observer, if we are to be attune to the work of God's Spirit, we should not go into that day unprepared. And so, we turn our attention to Jesus' baptism, to see how it sets the Spirit's agenda for the baptism of every believer.
To be sure, Jesus does not submit to baptism for the same reasons you and I submit to it. He is sinless; we are not. This is made plain by John's remark: "I need to be baptized by you [Jesus], and do you come to me?" Nonetheless, Jesus consents, so that by His baptism He would "fulfill all righteousness," and confer upon every subsequent baptism the covenantal benefits of forgiveness and grace, that is, by way of saving faith. Disciples, therefore, may receive God's forgiveness and grace through baptism because Jesus made the reception of such things possible through His baptism.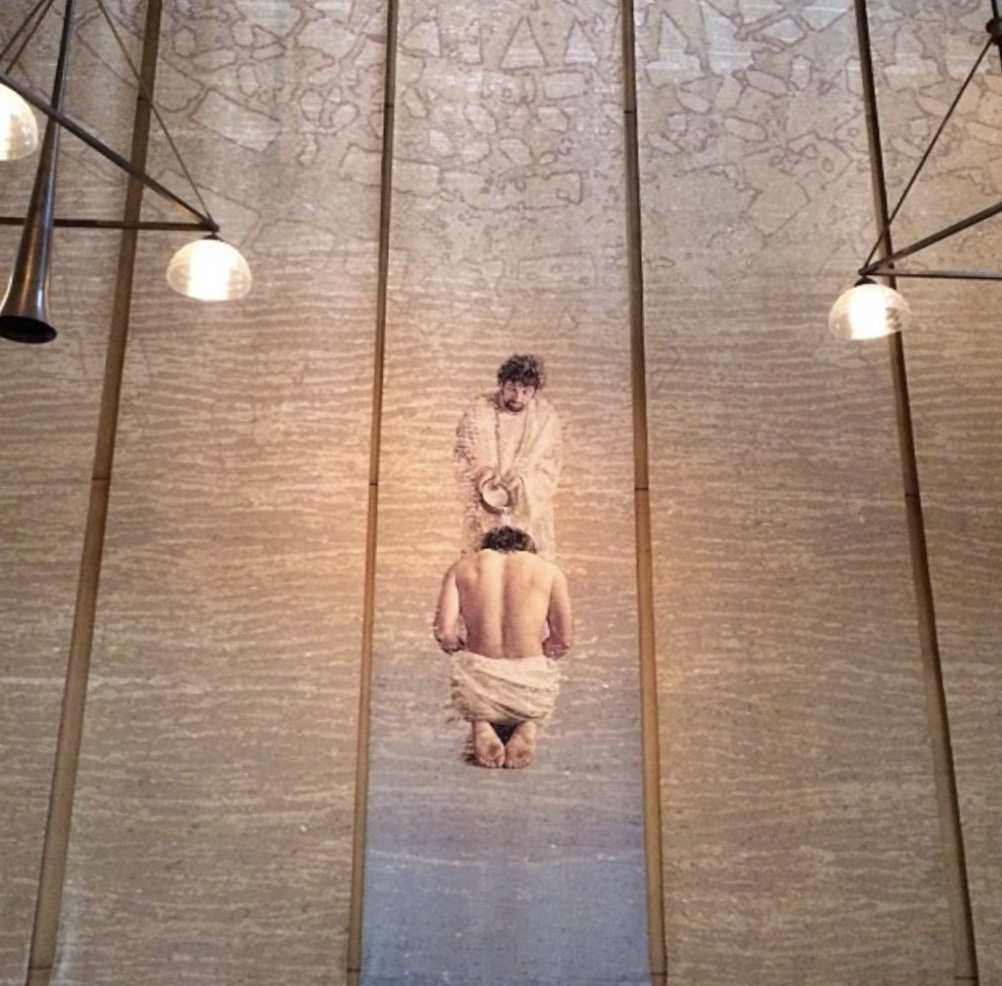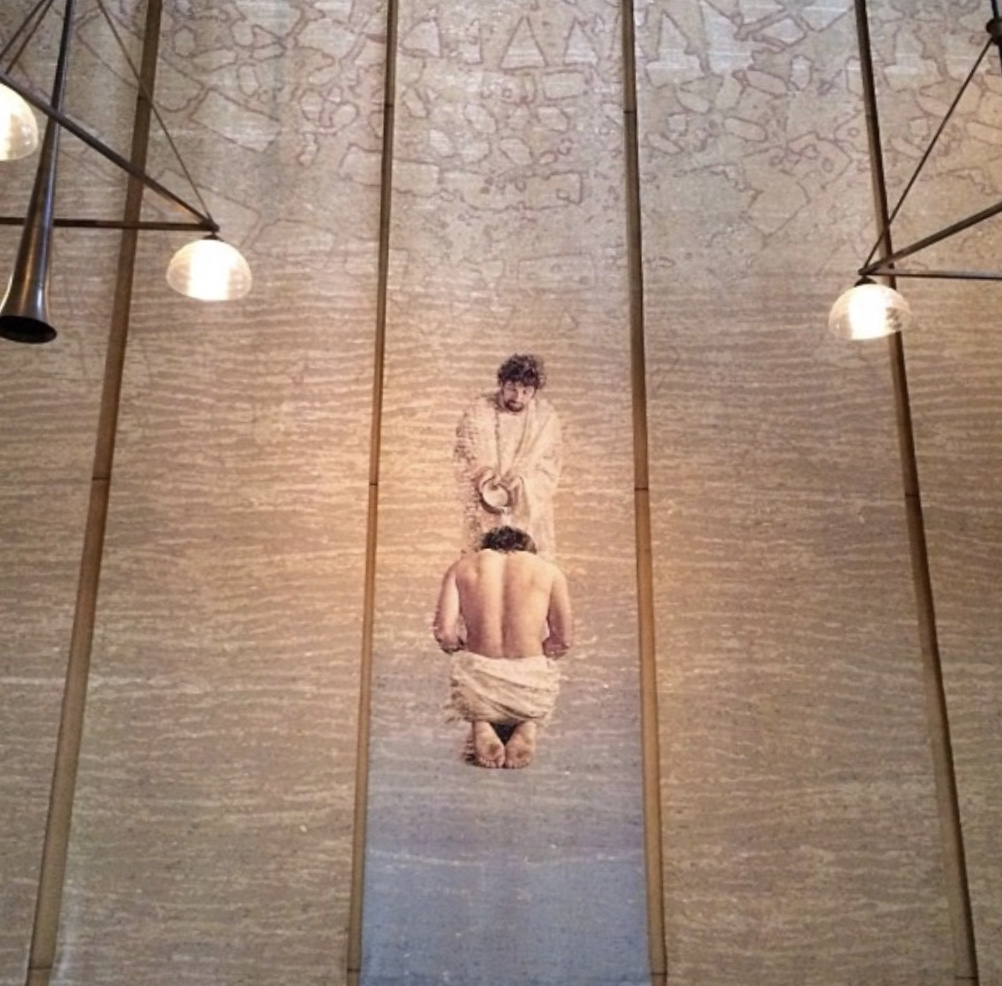 Notice then how Jesus demonstrates the manner in which we are to approach baptism. First, Jesus goes to where John is, instead of having John come to where He is. This prefigures what it would mean for His disciples to follow after Him. That is, if followers are to receive new life in Christ, they must categorically reject and leave behind their life of sin, and go out to where He is. For Jesus did not come to affirm us in our sin, but rather He came to bring us out of sin by condemning sin. Second, though He is without sin, Jesus does not baptize Himself. John is required to do it for Him. By this, Jesus reveals how utterly incapable we are of cleansing ourselves from sin. We can only be cleansed by receiving it from God at the hands of another. Baptism, therefore, is undoubtedly a humiliating act, since it destroys our sinful presumption that we are capable of saving ourselves. It humbles us into the bitter recognition that there is only One who can truly save.
Immediately after His baptism, the gospel writer tells us that "the heavens were opened to Him, and He saw the Spirit of God descending like a dove and coming to rest on Him; and behold, a voice from heaven said, 'This is my beloved Son, with whom I am well pleased.'" For those who unite themselves to Christ in this manner – namely, through baptism – they are promised a similar anointing of the Holy Spirit. That the Spirit will not only give them the ability to hear God the Father call them His own, but will give them the supernatural assurance of it also. As Rowan Williams puts it, "And that is why, as we come up out of the waters of baptism with Jesus, we hear what He hears: 'This is my son, this is my daughter, this is the one who has the right to call me Father.' The Spirit… is always giving us the power to call God Father…"
We see how Jesus sets for us the path we must follow, as His life and death mark the reality of what His baptism previously foreshadowed. Through baptism, we now join Him in death by dying to sin, and we now join Him in life as we are raised to God by the power of His resurrection. This is what Jesus meant by saying in Matthew 16:25 that "whoever loses his [or her] life for my sake will find it."
Thus, as we approach Easter Sunday, let us prepare by praying for these things. First and foremost, let us thank God for giving us His Son – for His life, death, and resurrection – and for giving us the sacramental means to participate in Christ's life. Second, let us thank God for His redemptive work in the lives of our current baptismal candidates. Praise God for His great mercy in allowing them to reject a life of sin for a life of eternal glory. Third, let us ask God to mightily use the witness of these impending baptisms to bless His church: that the baptized would be encouraged; that those about to be would be comforted; and that those not yet called would be moved and inspired.